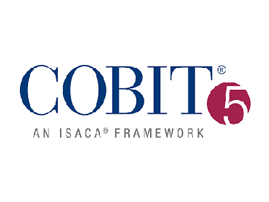 COBIT 4.1 Foundation Training Program
The COBIT Foundation course addresses the benefits of a sound IT governance framework and explains how to realize effective IT governance using the COBIT best practices framework. It explains the COBIT framework using practical examples and a case-study-driven approach. It also addresses all other components of the COBIT toolkit, such as the assurance guide and management guidelines. The course helps professionals understand how to use COBIT in a logical and understandable way and validates this knowledge using an interactive approach. The course includes an exam preparation module, preparing participants to take on the COBIT Foundation exam.
Practical classroom exercises support the classroom presentations. Additionally, candidates learn the true meaning of COBIT by practicing the use of COBIT in a case-based scenario.
The components of the training program include:
• Course Certificate: COBIT 5 Foundation
• Duration: 2 Days – (16 Hours of Training)
• Course Delivery: Instructor Led
• CPE Units 14